News
New eMMC card, SATA Express and PCIe products from Innodisk
20.03.2015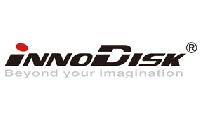 eMMC Card
eMMC is the standard type of flash used in portable devices but the BGA form factor brings with it limitations. With the card design compatible with SD slot, there will be no more BGA soldering quality issue. Besides that, eMMC card will bring flexibility in laying out the components, streamline configuration changes, and lower reworking costs. Innodisk's eMMC Card comes in 8GB to 64GB and provides the industrial reliability and features of embedded eMMC flash in a convenient card format to speed up embedded development.
SATA Express DOM
Innodisk brings in the next generation of SATADOM with SATA Express DOM. The same full-featured flash storage in a space-saving format now comes with a SATA Express interface. With two on-board nanoSSD storage components, SATA Express DOM supports Intel Rapid Storage Technology(RST) so users can configure it for high performance or enterprise level data redundancy with RAID.
PCIe Flash
Innodisk has introduced the next generation of industrial flash with the high performance and high capacity 2.5" PCIe SSD 2MG2-P boasting 740/670 MB/s sequential read/write, the compact M.2(P80) 2ME SSD offering 500/240MB/s sequential read/write in capacities up to 512GB and PCIeDOM - a space saving PCIe Disk-On-Module that fits directly on the PCIe connector.
Embedded Peripheral Modules
Innodisk moves beyond storage with its Embedded Peripheral line of expansion and signal conversion modules for embedded systems. These compact peripherals plug into embedded and industrial PCs through mPCIe, PCIe, M.2, SATA, or DDR3 connectors and offer expanded graphical signal, data interfaces such as SATA/M.2 ports, Gigabit Ethernet, RS232/422/482 signal functionality, and more.
Fastwel`s customers can benefit from having fully compatible Innodisk storage modules from a single source at a competitive pricing level.