Application Examples
Fastwel Enters the Market of Telecommunications Equipment
09.12.2015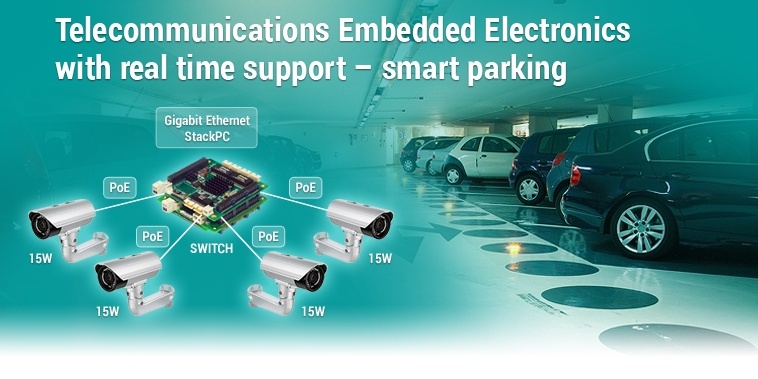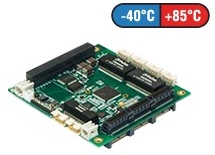 Network Embedded Module NIM354 is designed for the use in embedded data acquisition and processing systems, operating in harsh environments and built based on Gigabit Ethernet interface, with a possibility to connect devices supporting PoE (Power over Ethernet) technology, where power is supplied over Ethernet data transfer lines.
**The module is designed in StackPC-PCI
(StackPC specification can be found at: www.stackpc.org).
NIM354 is designed as an extension for computing systems based on StackPC format, for building various network systems with supplying power to the devices via PoE, corresponding to any class of the IEEE 802.3af standard. E.g.: video surveillance system with 4x cameras: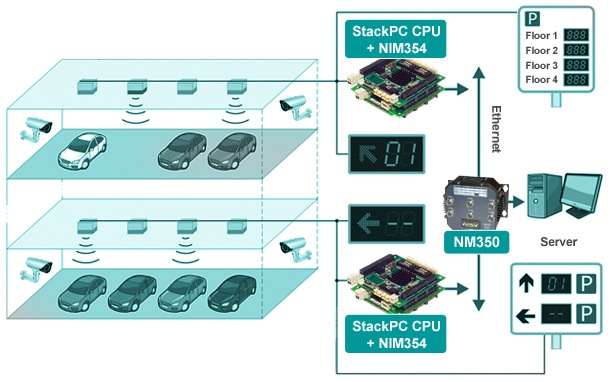 NIM354 has been tested for compatibility with the following Fastwel CPU Modules: CPC805, CPC309

StackPC-PCI form-factor;
Integrated uncontrolled switch for 7 Ethernet channels;
QoS IEEE 802.1p, IPv4, IPv6, 4096 VLAN IDs with three safety levels of the 802.1Q standard;
PoE PSE 4 ports with galvanic isolation from other circuits, corresponding to IEEE 802.3af/at standards and compatible with the devices up to 25 W;
PoE PSE program control via SMBus (libraries for Windows, Linux and QNX.