Interface Module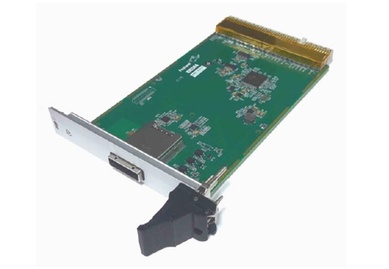 Interface Module
KIC504
CompactPCI: PCI Bus 32 bit 33/66 MHz;
Power supply voltage: +3.3 V ± 5%; +5 V ± 5%;
Temperature range: from -40 to +85°C;
Dimensions: no more than 131.0 mm × 214.0 mm х 21 mm;
Moisture: up to 80% at the temperature of 25 ˚С, non-condensing; up to 95% at the temperature of 25 ˚С for the /COATED option;
Weight: no more than 0.6 kg;
MTBF: no less than 500,000 hours;
Sales & technical support
The KIC504 Interface Module is a PCI Express – PCI bridge and is installed into the Compact PCI 3U/6U processor slot of the system. Connection to the CompactPCI Serial system is performed using the KIC502 module. There are two connection options: cable and mezzanine connector.
For PCI Express control signals, optical isolation is carried out in accordance with the PCI Express External Cabling standard.
Fields marked with symbol "*" are required to send the request to Support.