CNM350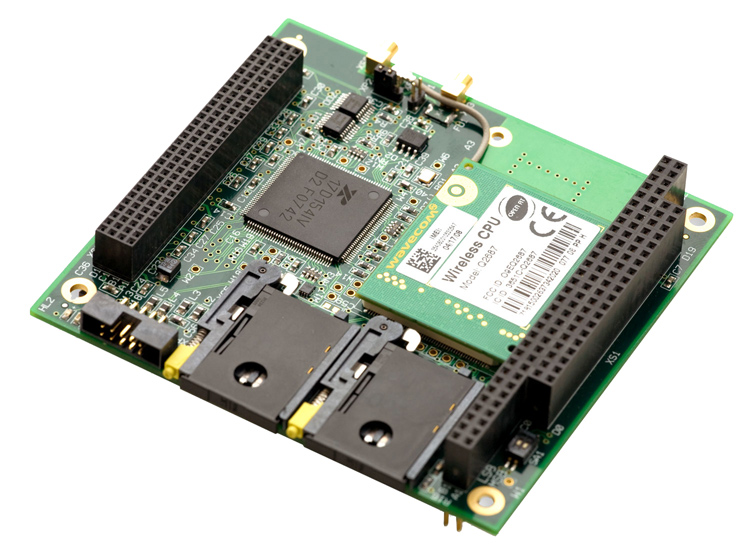 PC/104-Plus Communication and Navigation Module
CNM350
• PC/104-Plus Communication and Navigation Module
• PC/104-Plus compliance
• 4-band GSM 850/900/1800/1900 modem,
• GPRS/EDGE Class 10
• Two SIM card support
• GPS/GLONASS receiver, 16 channels
• QNX4.25/6.4, Linux, Microsoft XP Embedded/CE
• Operating temperature range: –40...+85°С (IEC 68-2-14-84)

Sales & technical support
CNM350 is a PC/104-Plus navigation and communication expansion module.

It includes a navigation module operating in L1 ranges of GPS/GLONASS systems allowing to determine position, speed and time.

Another subsystem of CNM350 is a GSM communication module capable to operate in 850/900/1800/1900 frequency ranges; it supports two SIMcards, CSD and GPRS/EDGE technologies for data and voice transmission.
Fields marked with symbol "*" are required to send the request to Support.