MK-306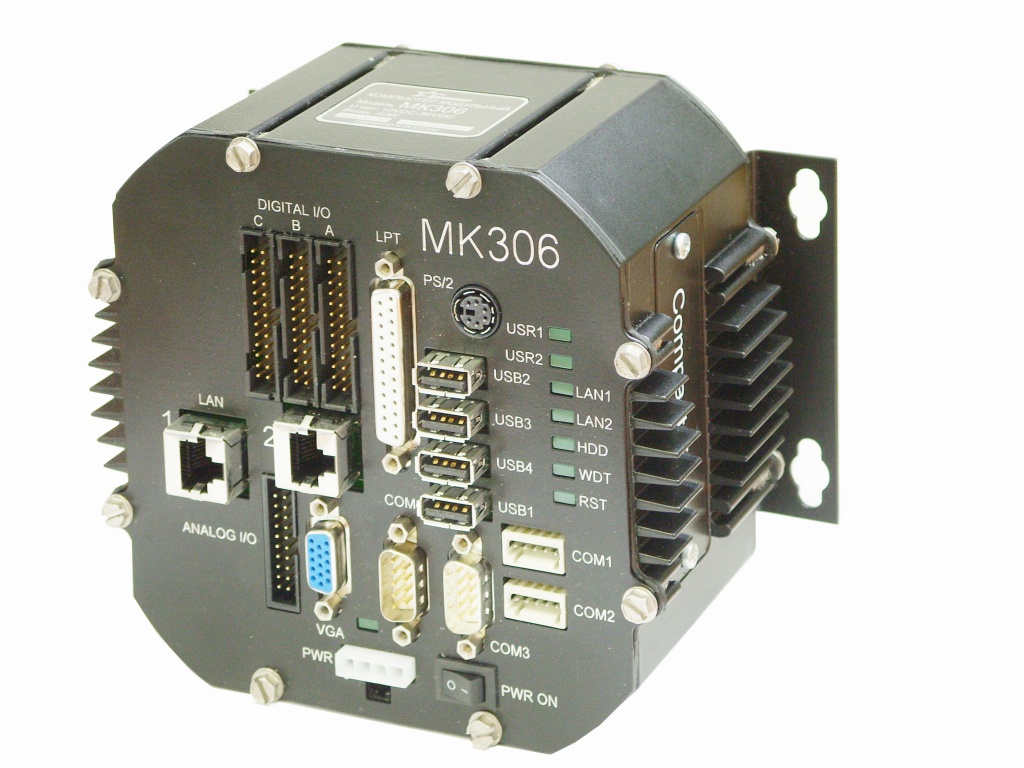 Box PC
MK-306
• MK306 includes:
• KIB386-01 interface module
• CPC306-01 processor module
• VIM301-01 graphics controller module
• PS351-01 power supply module

Sales & technical support
The computer is based on CPC306 processor module, VIM301 graphics controller and PS351 power supply module.
CPC306 does not use forced cooling and does not have moving parts.
One of the features of MK306 is availability of analog and discrete input/output channels realized on CPC306 processor module. Eight isolated analog input channels, two isolated analog output channels,
and 3Ч24 discrete input/output lines compatible with Fastwel UNIO965 module are supported.
Connections are made via standard front panel connectors; this makes it easy to use MK306 as a platform for development of software and systems based on CPC306.
MK306 has mounting platform for mounting on a horizontal surface and rear bracket for mounting on vertical surfaces.
МК306-01

CPC306-01, VIM301-01, PS351-01, KIB586-01

МК306-02

СPС306-01, PS351-01, KIB586-01
Fields marked with symbol "*" are required to send the request to Support.