FPU502 Preliminary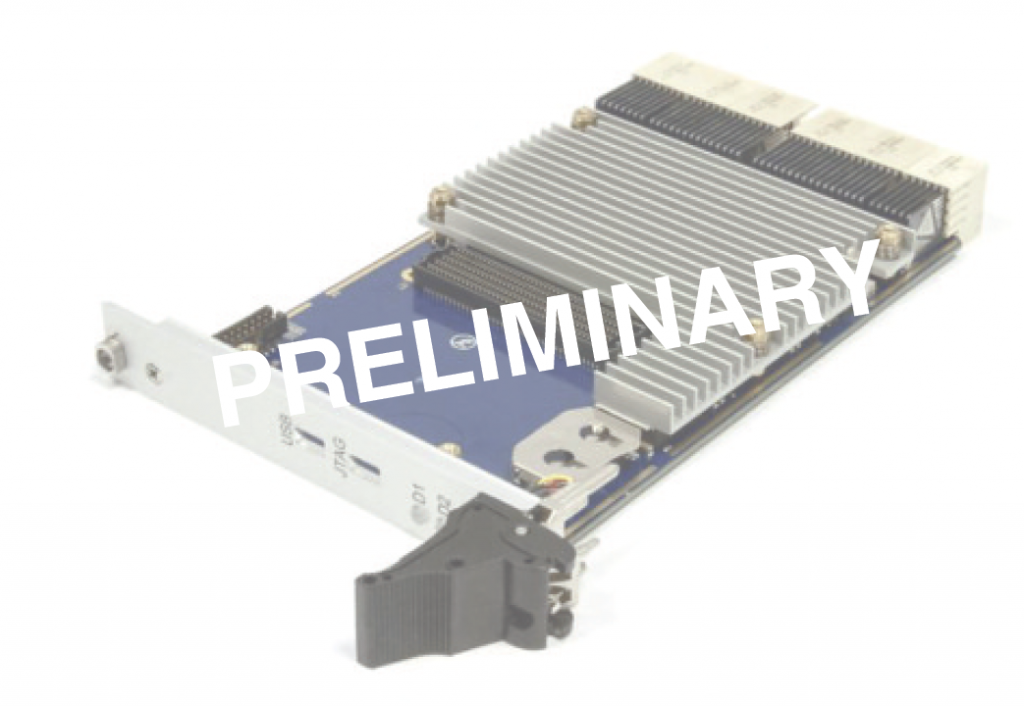 3U CompactPCI Serial Reconfigurable Computing Module Based on FPGA of the Kintex UltraScale family
FPU502 Preliminary
FPGA Xilinx Kintex UltraScale;
Synchronous RAM: two independent memory banks 4 GB DDR4 each;
1 GB NOR SPI FLASH for this user;
Connector for installation of FPGA Mezzannine Card;
System controller: Xilinx inc. CPLD CoolRunner-II;
Battery for IP Encryption Key;
Operating temperature range: From –40 to +80°С;
Humidity: up to 93%, no condensation;
up to 98%, no condensation - for /Coated option;
Golden Image;
MultiBoot;
Load/recovery algorithm programmable by the user;
Changing bitstream via PCIe bus.
Sales & technical support
FPU502 Module is designed for building high-performance industrial SDR-systems based on the CompactPCI Serial platform with parallel digital real-time data processing.

Main areas of application are:
▪ data coding/decoding;
▪ digital signal processing;
▪ stream-oriented processing of audio and video information;
▪ analysis of broad-band signals and correlation detection;
▪ synthesis and processing of complex and signal-code sequences.
FPU502-01

Module for operation in the industrial temperature range

FPU502RC-01

Module with conduction cooling
Fields marked with symbol "*" are required to send the request to Support.