CPB909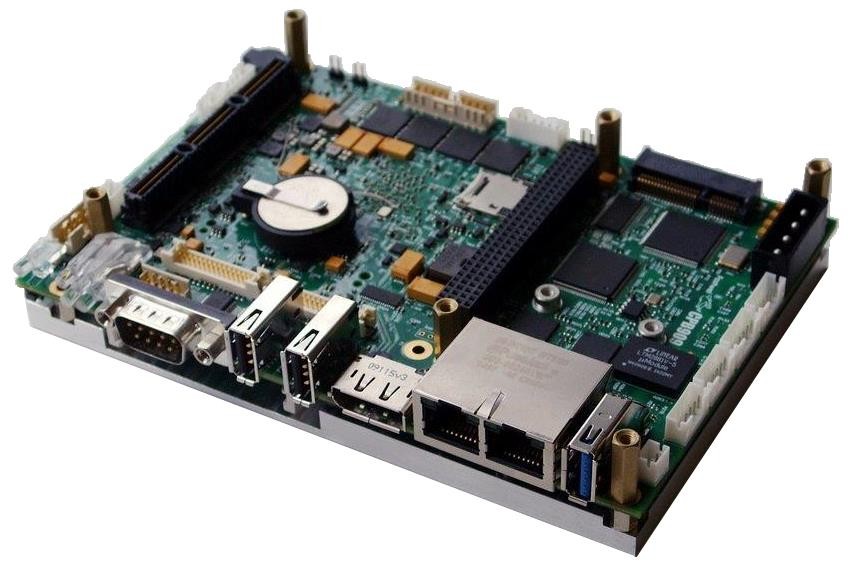 Intel Atom E38xx-based SBC with StackPC Expansion Connector in 3.5" Form-Factor
CPB909
• CPU Intel Atom E38xx ( 1.33-1.91 GHz)
• DDR3L-1066/1333 SDRAM up to 4 GB with ECC support
• Integrated graphics controller, 2D/3D – accelerator
• FLASH BIOS: 64 Mb SPI-Flash
• PS/2 keyboard and mouse port
• Compatibility with OS: Linux, QNX, Microsoft Windows Embedded Standard 7, Microsoft Windows Embedded Standard 8
• Operating temperature range: From – 40°C to +85°C
• Power supply: +5 V

Sales & technical support
CPB909 – Highly integrated Intel Atom E38xx-based SBC with StackPC ExpansionConnector in 3.5" form-factor designed for
mission critical applications. Due to StackPC connector (StackPC: 4×1 PCIExpress, 6×USB 2.0, 2×SATA II, 2×USB 2.0, 2×SATA II, 2×RS-232, LPC, SMbus) the functionality of CPB909 could be extended with the Fastwel StackPC peripheral modules.
Fields marked with symbol "*" are required to send the request to Support.